Probate Judge
Shannon Broderick Bulman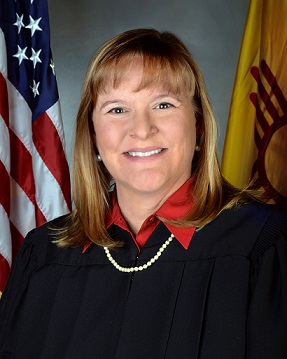 First Term 2015-2018
Probate Judge
(505) 992-1636
Contact Us
Shannon Broderick Bulman
Probate Judge
(505) 992-1636
Probate Assistant: Frank Fischer (505) 986-6284

The Probate Office is located at the intersection of West Palace and Grant Ave. at the Bokum Bldg.
General Probate Office Hours:
Contact Frank Fischer at the County Clerk's Office (505) 986-6284

Probate Judge Hours:
Monday and Wednesday: 11 a.m. through 3 p.m.
Friday: 1 p.m. through 3 p.m.
Scheduled appointments are recommended.

Costs:
Probate Cases: $30 (less than 3 years - call about exceptions)
Info & Resources
The Probate Court provides packets for $5.00 (Will or No-Will) to the public to aid in filing an Informal Probate Case.