QUICK INFO
Voting Precinct Boundaries Map

2014 Commission District Map
2015 Santa Fe Public Schools and Pojoaque Valley Public Schools District Candidates and Positions
2015 School Sample Ballots

FEBRUARY 3, 2015 Polling Locations

Canvassing Board Agenda Santa Fe Public Schools and Santa Fe Community College Canvassing Board


Canvassing Board Agenda Pojoaque Valley Schools


February 3, 2015 School Board Election Information

Pojoaque Resolution and Proclamation

SFPS Resolution and Proclamation

SF Community College Resolution and Proclamation

Absentee in person voting for Pojoaque Valley School District, Santa Fe Community College District and the Santa Fe Public School District
Friday, January 9, 2015 at 8 a.m. until Friday, January 30, 2015 at 5:00 p.m. in the Office of the County Clerk
Early Voting for the Santa Fe Community College District and the Santa Fe Public School District (ONLY) begins on

Wednesday, January 14, 2015 at 8:00 a.m. until Friday, January 30, 2015 at 5:00 p.m. at the following locations:
Santa Fe Community College
6401 Richards Avenue - Room 209
and
Santa Fe Public Schools
Educational Services Center Conference Room A
610 Alta Vista Street
Get your Absentee
Application here!
New Mexico Absentee Voter
Ballot Application

Military and Overseas Voters
Questions email overseas@santafecountynm.gov

Clerk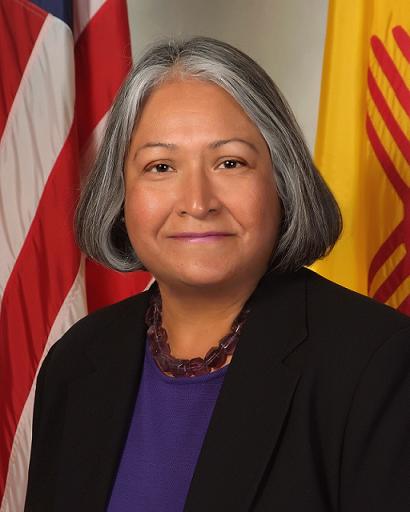 County Clerk
Geraldine Salazar
102 Grant Ave
Santa Fe, NM 87501
(505) 986-6280
(D)Term 2013-2016
2014 Conflict of Interest and Financial Disclosure Statement »


UPDATE December 19, 2013:The Santa Fe County Clerk's Office issues same-gender marriage licenses in conformance with a 2013 decision of the New Mexico Supreme Court. The Court held "...that the State of New Mexico is constitutionally required to allow same-gender couples to marry and must extend to them the rights, protections, and responsibilities that derive from civil marriage under New Mexico law." The Court also stated that with respect to the application, license and certificate forms used by Clerks, "...to comply with the New Mexico Constitution, gender-neutral language shall be utilized in identifying the applicants and spouses."


Mission Statement
The Santa Fe County Clerk's Office seeks to bring together Santa Fe County's diverse community interests within a shared purpose and commitment to public service, with a special emphasis on ethics, accountability, and trustworthiness.
The Clerk's Office is made up of three divisions. The mission of the Recording Division is to issue marriage licenses and record all documents appropriately presented for recording.
The mission of the Records Division is to preserve, maintain and secure in perpetuity all public records entrusted to the Clerk's Office.
The mission of the Bureau of Elections Division is to provide accurate voter registration files and election canvasses and to conduct fair, unbiased and secure elections.
Your Clerk, Geraldine Salazar, is committed to carrying out these missions in a manner that demonstrates the highest level of public service for the benefit of all Santa Fe County residents.
The duties assigned to the County Clerk by state law include:
Click on a topic below for people to contact regarding that topic
Issuing
The county clerk's office also accepts Santa Fe County Lodgers tax payments. Download the Lodgers Tax Form [PDF 392 kb] »
Click on a topic below for people to contact regarding that topic
Documents & Information

Santa Fe County Ordinances and Resolutions »
Santa Fe County Satellite Offices Hours & Locations »
Santa Fe County Clerk's Office Code of Ethics [PDF 48 kb] »
Santa Fe County Clerk's Office Code of Conduct [PDF 44 kb] »